HD Supply gives back to AAGM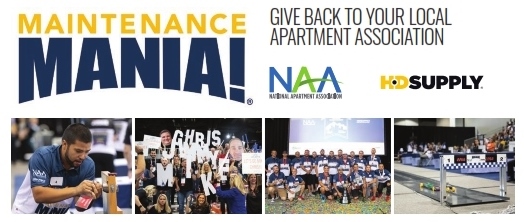 As the national presenting sponsor of Maintenance Mania, HD Supply will contribute up to $6000 to enhance each local apartment association's programs, such as trade shows, education sessions, and maintenance appreciation days. You can help by purchasing products from HD Supply during the promotional period, May 16-June 17.
Use Source Code H7G when placing your order and a percentage of qualifying purchases will be donated to AAGM. Please review the flyer for more details.
Thank you, HD Supply, for supporting our maintenance teams across the country!