Back to Events
NAA Digital Studio
Thursday, February 25, 2021
Event Details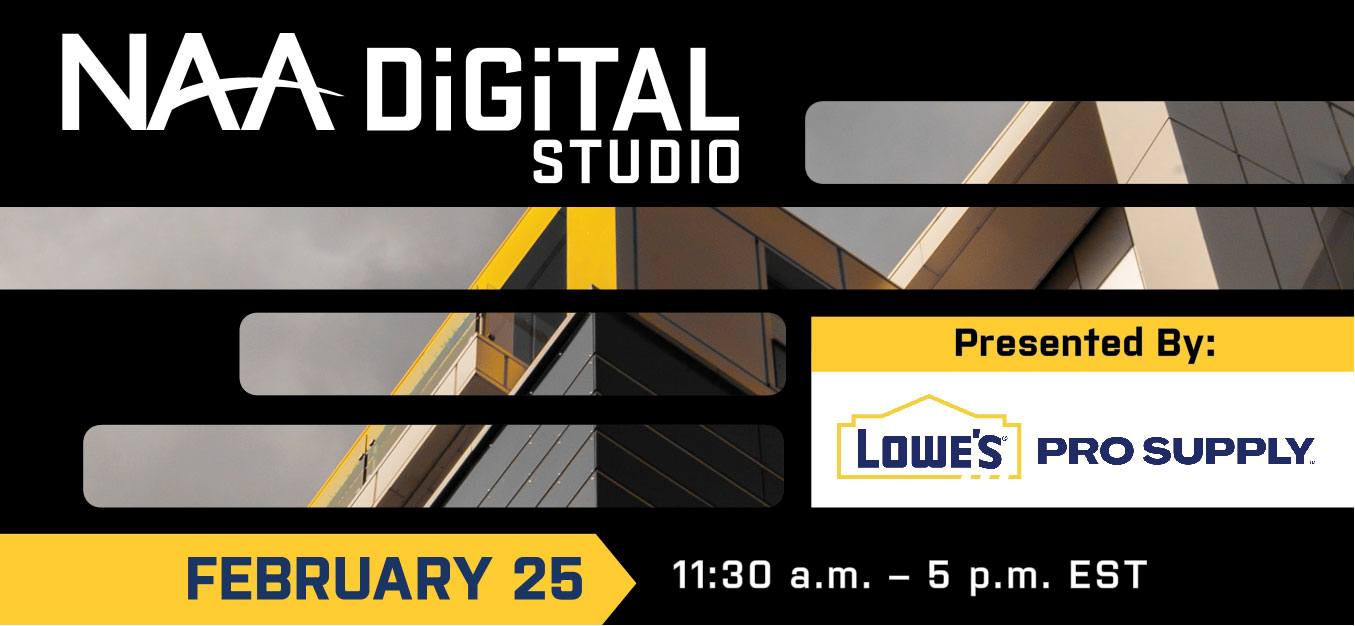 Join the First of the
NAA Digital Studio Series
NAA Digital Studio, an online half-day educational event presented by Lowe's Pro Supply, will address the challenges our apartment onsite and maintenance professionals face amid the ongoing pandemic.

Here are four top experiences and lessons to look forward to during the event:
Learn about protocols organizations are using to keep their teams and residents safe and healthy
Gain tools on how to continue to survive and thrive through the pandemic including project and time management
Problem-solve with your peers on the biggest challenges being faced each day and tips on what really works
Hear from an expert panel on what practices they've gained from the past year that they'll carry forward into the future

Will you join us?
Registration is complimentary!