Back to Events
Retention Questions Companies Need to be Asking Themselves
Morning Motivator Series
Thursday, October 6, 2022
10:30 AM - 11:30 AM (CDT)
Event Details
Join us on Thursday, October 6, for a Morning Motivator Webinar featuring Ty West, Editor-in-Chief of The Playbook, Memphis Business Journal. Many companies are struggling with retention amid The Great Resignation, but there are some questions they can ask themselves to aid their efforts. Ty will be discussing the retention questions companies need to be asking themselves, as well as why quiet quitting could be particularly costly.
This event is free to all AAGM members. Members who attend this event will receive 1.0 hour of Continuing Education Credit.
About the Speaker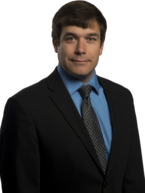 Ty West oversees Playbook's coverage of small-business and employment law issues, remote work, pay strategy, hiring and Covid-19's impact on employers. He previously served as editor-in-chief of the Birmingham Business Journal.