Back to Events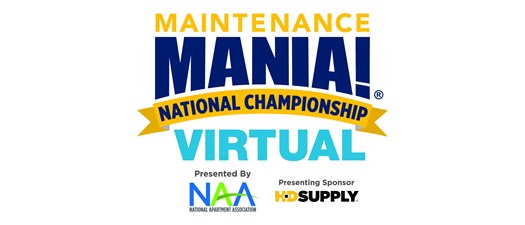 Maintenance Mania-Virtual, Round One
Monday, June 29, 2020
at
8:00 AM (CDT)
to Friday, July 17, 2020 at 11:59 PM (CDT)
Event Details
ROAD TO THE CHAMPIONSHIP
For 2020, the Maintenance Mania National Championship will transition to a new virtual format. This virtual competition will test the knowledge of maintenance professionals from across NAA's affiliate network and provide them with a chance to win prizes and give one lucky professional the opportunity to be crowned the 2020 Maintenance Mania National Champion. Participants must be members or employed by a member company in order to qualify for the virtual National Championship. Each NAA local affiliate has the opportunity to have their maintenance technicians compete in the virtual 2020 Maintenance Mania National Championship.
Round 1 – Apply to Compete (June 29 – July 17)
Competitors apply to participate in the virtual championship by completing an
online participation form. ONE candidate will be selected to represent their
local apartment association.
Round 2 – Online Assessment (August 14)
Competitors selected from their local apartment associations will take an
online assessment consisting of no more than 10 questions. The top 20
individuals that complete the assessment the quickest, with the highest
number of correct answers will go on to the championship.
Round 3 - Maintenance Mania® National Championship (September 18)
The top 20 individuals from Round 2 will come together to compete at
MMNC Virtual which will be hosted by Maintenance Mania® favorite, George
Shea! Competitors will answer maintenance related questions in a rapid-fire
format in a series of rounds until one competitor is left standing and crowned
the 2020 Maintenance Mania Champion!
For more details, visit www.naahq.org/virtual-maintenance-mania