Back to Events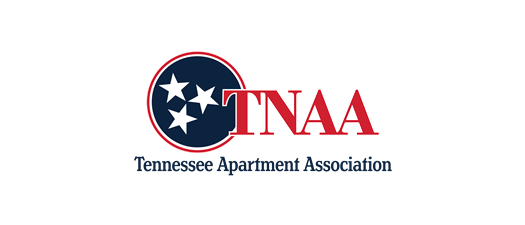 Morning Motivator Series
Legislative Update Webinar
Wednesday, May 22, 2024
10:00 AM - 11:00 AM (CDT)
Event Details
Join us on Wednesday, May 22, for a webinar with our TNAA state lobbyist, Catie Lane Bailey. Catie will provide us with an update on the latest legislative session as well as items we are continuing to monitor and their impact on our industry.
ABOUT THE SPEAKER:
Catie Lane Bailey is a Nashville attorney and registered lobbyist who represents and advises clients on legislative and public policy matters before the Tennessee General Assembly, local governments, and various state and local agencies. Ms. Bailey has in-depth knowledge and experience assisting clients on the processes and strategies needed to help them accomplish their public policy goals. She understands the legislative process from start to finish and has effective working relationships throughout the Tennessee legislature as well as within the executive branches of state and local government.
Ms. Bailey is an integral part of a team that represents nearly 50 clients before the Tennessee General Assembly and other state agencies on a range of issues. She is knowledgeable, responsive and reliable.
Ms. Bailey is a tireless advocate for clients, working with stakeholders to educate policymakers and their staff about the effect of proposed legislation and regulatory changes. She has a proven track record of influencing outcomes that is built on her strong credibility, creative strategy development, a deep understanding of government regulation and long-standing bipartisan relationships.
Ms. Bailey represents clients with a wide range of interests within a broad spectrum of industries. Corporate clients frequently turn to her for assistance with securing state and local appropriations needed to expand, relocate or retain operations in Tennessee. Clients also rely on her understanding of the government procurement process when vying for public contracts.
Additionally, Ms. Bailey has gained extensive experience with specific industry segments, such as providing counsel on sports wagering regulatory matters and ethics and campaign finance issues. She is often a "go-to" lobbyist for the multifamily housing industry in Tennessee, representing owners and developers throughout the state. Ms. Bailey is also a leading lobbyist for companies entering the nascent Tennessee sportsbook industry following the 2018 U.S. Supreme Court decision that opened the door to legalized sports betting. Education and education policy are also key areas of focus for her government relations and lobbying practice.
A hardworking and driven advocate for clients, Ms. Bailey began her public policy career as a congressional intern for then-Tennessee Sen. Lamar Alexander while pursuing her undergraduate degree.
About the Series
The Morning Motivator Series is a quarterly educational session offered for FREE to all AAGM members. Some sessions will be in-person and some will be webinar-based.
Continuing Education Credit
Members who attend this event will receive 1.0 hour of Continuing Education Credit. You must log in first in order for your continuing education credits to show on your Member Compass.