Back to Events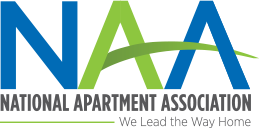 Finding your Niche in Multifamily:
Supplier
Friday, September 29, 2023
Event Details
Register today for this FREE webinar hosted by NAA!
This webinar will provide insights into supplier roles, career advancement steps, and personal branding strategies within the industry. Participants will explore diverse roles, learn essential career development actions, and understand how to establish a distinct personal brand for professional success. Join supplier experts, Justin Frost with Affinity Waste Solutions, Jay Lopeman with AZP Multifamily, Jenn Rhoder with BGSF and Maurice D. Williams with OnCall Patrol LLC as they share their professional journeys and provide tips on how to excel as a supplier in rental housing.