Back to Events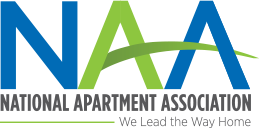 Finding your Niche in Multifamily:
Owner/Management
Thursday, September 14, 2023
Event Details
Register today for this FREE webinar hosted by NAA!
Join us for an enlightening webinar that delves into the art of connecting with industry leaders in the multifamily space. In this session, we will unravel the strategies and tactics essential for reaching out to the top echelons of the multifamily sector. From deciphering complex networking concepts to leveraging innovative communication tools, we are committed to empowering professionals in the real estate and property management arena. This webinar is designed to cater to the unique challenges faced by those striving to establish impactful connections within the industry. Unlock the keys to building meaningful relationships with key influencers and decision-makers, and gain insights that will elevate your multifamily ventures to new heights. Don't miss this opportunity to tap into the expertise of NextGen members and elevate your networking game in the multifamily realm.