Back to Events
Introduction to Apartment Finance
Financial Bootcamp
Wednesday, July 15, 2020
Event Details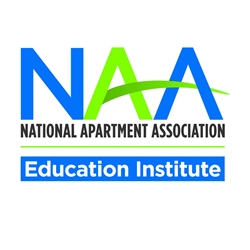 NAAEI is offering a Financial Bootcamp course instructed by Rich George, NOI Coach, on July 15 from 10:00am -1:00 pm CST (11am – 2pm EST). This is a great primer or prep for taking the Certified Apartment Manager (CAM) course. Price is $99 for members and $129 for non-members. Attendees will receive 3 CECs.
In this session, participants will learn:
The primary financial understandings of rental housing management
Strategies that impact the value of the investments they manage
The skill of determining the value of an investment
How to apply the value formula to every management decision that they make
About the Host
Rich George is the Founder of NOI Coach, a business coaching, consulting and training firm based in Michigan and Apartmentors a collection of industry thought leaders focused on talent development. A successful executive with over 25 years of experience, Rich brings a passion for employee development and culture building. Rich's background includes the management of over 2 billion dollars of real-estate, and over 100 million dollars of capital re-investment. Known for his team building, culture changing, and leadership skills, Rich inspires audiences nationwide.