Back to Events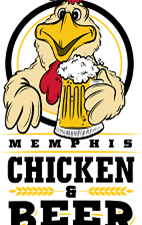 Chicken & Beer Festival
Saturday, August 11, 2018
Event Details
Inaugural Chicken & Beer Festival
Support the Dorothy Day House by purchasing tickets for the inaugural Memphis Chicken & Beer Festival! The festival will take place on August 11, 2018 at the Liberty Bowl Memorial Stadium from 4pm - 8pm. Join in on the fun and enjoy samples from some of the finest breweries!
Photo ID required for entry. Must be 21+ years to attend (children not allowed).
2018 Charity Partner: Dorothy Day House
The Dorothy Day House keeps homeless families together, creating a safe haven and a community for entire families. In typical shelters, homeless families are often separated. Men are sent to one shelter while women, girls and little boys are sent to another shelter. Parents often must place their teenage boys in foster care, or find someone willing to provide a home and care for them. The Dorothy Day House in Memphis welcomes the entire family and encourages the strengthening of family bonds during this time of trauma.