MAINTENANCE MANIA
April 5, 2023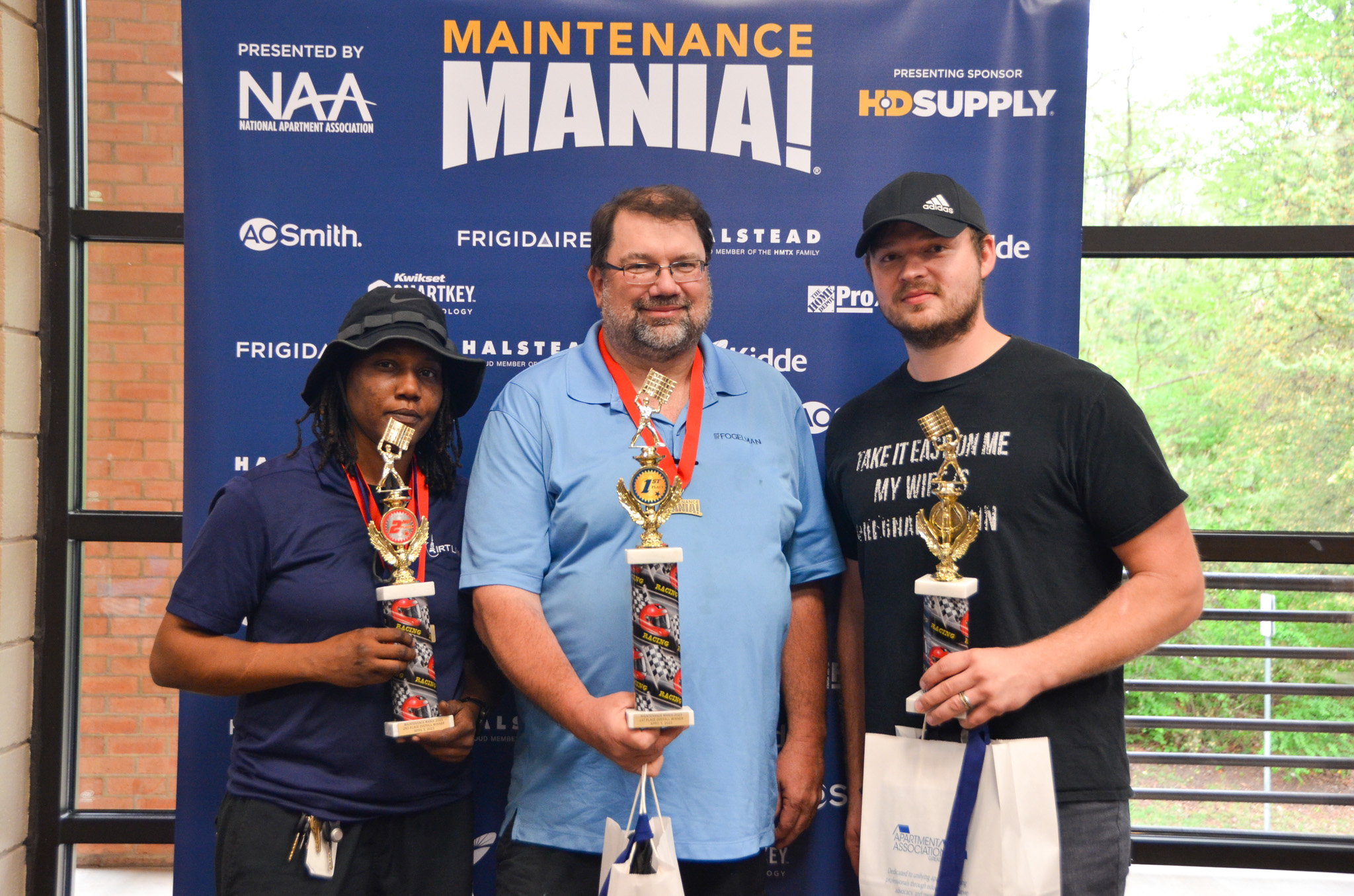 Maintenance Mania® is a national competition where maintenance technicians compete against each other in skill-based games built around common maintenance activities. The competition includes a pinewood derby style car race where the cars are made out of maintenance supplies.
NAA affiliates host Maintenance Mania® events across the country to recognize maintenance technicians with awards, prizes and bragging rights. Winners from each local event get a chance to qualify for a spot at the National Championship held at Apartmentalize.
AAGM hosted Maintenance Mania on Wednesday, April 5, 2023. For more information, please go to the 2023 Maintenance Mania event page.